1300KW DC Power Supply
Product Description
1300KW DC Power Supply (hereinafter referred to as "DC Power Supply"); This scheme is designed according to relevant standards and design requirements, mainly including four parts: mains power input control, APFC power quality management,full-wave controlled rectifier and control system.
Technical Parameters
Technical Specification for 1300kW DC Power Supply

Item

Description

Power Supply Input Parameter

Input Voltage

380VAC±15%

Power Supply Output Parameter

Output voltage

DC0V~DC1026V

Output current

DC0V~DC1026V

Output power

≥1300kW

Power factor

≥0.9

Structure

Apply 30 inch standard cabinet, outlet from the back

Overall efficiency

≥95% (calculated value 95.7% )

Condition monitoring requirements

with RS485 communication(standard frame); monitor the voltage and current condition; with output current limiting, overcurrent
protection functions

Working Conditions

Working altitude

no higher than 4500 meters

Working ambient temperature

0℃~60℃

Storage temperature

0℃~70℃

No conductive dust

Environment free from explosion and danger

Environment free from gases and vapors that can corrode metals and insulation

Air relative humidity ≤90%; No condensed water or icing

The air shall not contain corrosive steam, particles, conductive particles and particles that will become conductive after absorbing moisture;

Where the vertical incline is not more than 5 degrees and there is no violent vibration and impact.

Control Mode

Local and remote control mode.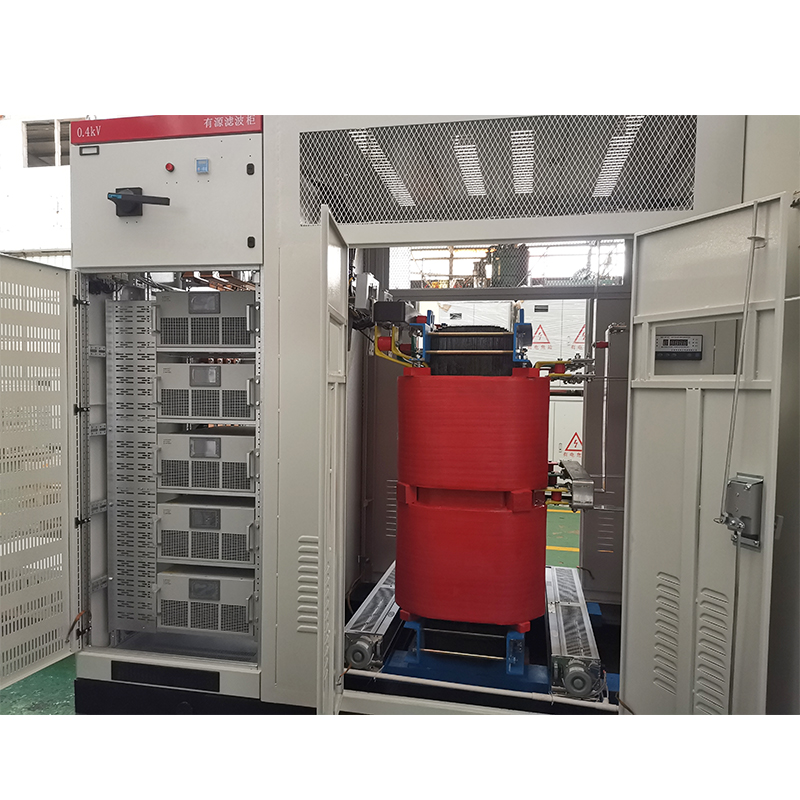 Company Profile
Foshan Noah Electrical Co., Ltd is an enterprise of manufacturing, researching and sales, established in 2007 and located in Fenjiangbei Road No.91, Chancheng, Foshan, Guangdong, China.
Our main products are:
1. 110kV and below power transformers (including oil-immersed transformer, dry-type transformer, rectifier transformer, furnace transformer, amorphous transformer, excitation transformer, isolation transformer, etc.);
2. Complete equipments: high and low voltage whole set switchgear; Box-type substation(including Compact Substation, Pad-mounted transformer, Wind power box transformer, PV box transformer, etc.);
3. Electronic transformers(including high-frequency transformer, mid-frequency transformer, high-frequency inductor, etc.);
4. Power quality products(including APF, SVG and SPC);
5. Special power supply (including for vacuum coating: magnetron sputtering DC power supply, magnetron sputtering intermediate frequency power supply, magnetron sputtering bias power supply; high-power bidirectional controllable DC power supply; high-power programmable DC power supply, high voltage DC power supply, special non-standard DC power supply; SPS plasma sintering power supply; plasma nitriding surface treatment power supply; high-power electroplating power supply; high-power oxidation power, high-power electrolytic power, etc.)
Our R & D department has more than 40 doctors, masters, and bachelor degree or above technical members. And our Export Department consists of six professional sales with rich experience in foreign trade. Driven to provide clients with good-quality products and technical support, we offer thoughtful and rapid pre-sales and after-sales one-package services.
Company name: FOSHAN NOAH ELECTRICAL CO., LTD
Attn: Emily Liang
Mobile:+86 18988528466
Email: liangxiaoni@fsnydq.com